Description
I created this Behringer X32 Presets Library Download so that you can quickly finish sound check and get to mixing!
26 X32 Presets for your Behringer Library
Included in the download are 26 presets that range through all of the popular instruments.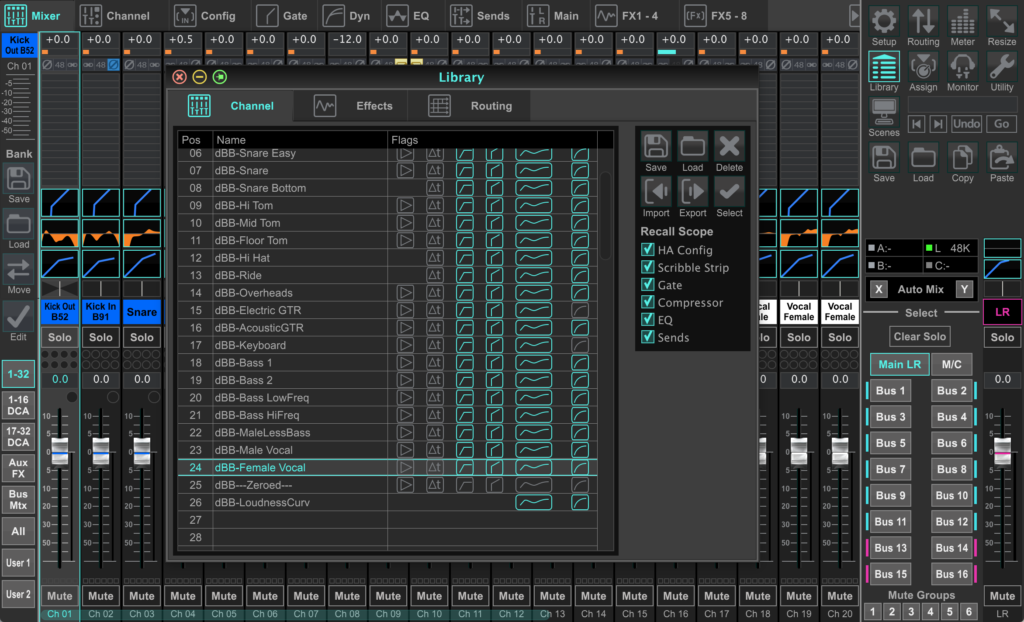 Documentation included!
Presets are a very good starting ground for getting that golden mix you want. Along with the full set of presets for your library, I've included a 27 page .PDF with so much information on why I applied the settings in the way that I did. It's my hope that you would fully understand how these are built so you feel confident to tweak each preset and really sculpt the ideal sound for your mix.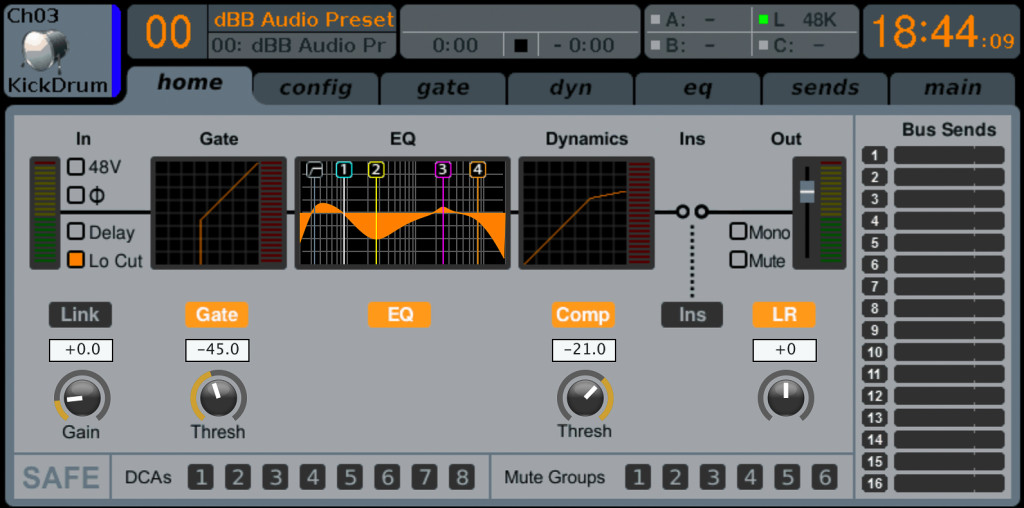 V4 Firmware Supported
I have extensively tested the library download to be supported on V2, V3, and V4 firmware with no issues.
Instruments included:
Drums – Kick Out B52
Drums – Kick In B91
Drums – Kick Drum B91
Drums – Kick Drum B52
Drums – Snare NoTone
Drums – Snare Easy
Drums – Snare
Drums – Snare Bottom
Drums – Hi Tom
Drums – Mid Tom
Drums – Floor Tom
Drums – Hi Hat
Drums – Ride
Drums – Overheads
Electric GTR
Acoustic GTR
Keyboard
Bass 1
Bass 2
Bass LowFreq
Bass HiFreq
Vocals – Male Less Bass
Vocals – Male Vocal
Vocals – Female Vocal
Zeroed Console
Loudness Curve
Also, check out my Effects Presets Library for the Behringer X32 and Midas M32 which has 100 of my favorite settings for my favorite effects on the Behringer X32 and Midas M32 consoles!
---
Lanre (United Kingdom)

Thank you!! Loaded them yesterday and it was a massive massive improvement. Overall, everybody loved the sound. Big THANK YOU to you!!
---
NOTE: A USB thumb drive is required for loading onto your X32. You can also load using X32-Edit, however, documentation is only included for the USB thumb drive method. Also, a .PDF reader is required for viewing these routing sheets. Adobe Forms & Text Input are supported by the most current version of Adobe Reader which can be downloaded for free here from Adobe.