ON-SITE CHURCH AUDIO SYSTEM OPTIMIZATION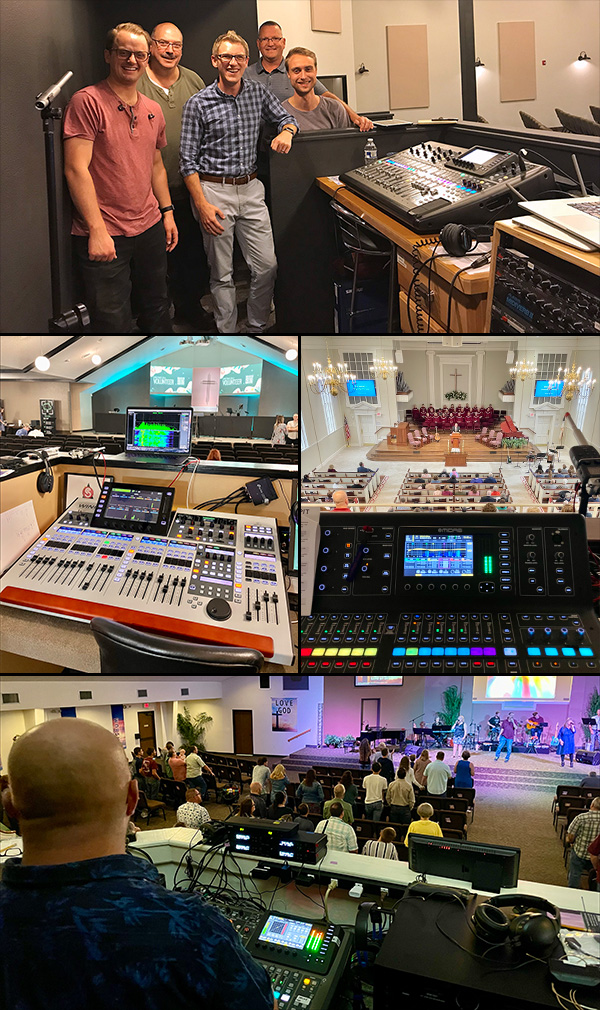 Why Schedule On-Site Church Audio System Optimization?
I believe in the power of personalization and hands-on guidance. Your church's audio needs are unique, just like your congregation, and they deserve a tailored approach.
With limited dates available, I ensure that each on-site visit is a truly unique experience. This isn't a one-size-fits-all solution; it's a partnership. When I come to your church, I'm not just there to optimize your audio system; I'm there to listen, learn, and collaborate with your team to create a sound that resonates with your worshipers.
What Can You Expect from On-Site Church Audio System Optimization?
Customized Training: I'll work directly with your sound team, understanding your specific goals and challenges. Together, we'll develop a personalized training plan that equips your team with the skills they need to excel.

In-Depth Troubleshooting: No audio issue is too complex. I'll meticulously diagnose and troubleshoot any problems, ensuring your system is in top-notch condition for your worship services.

Precision Tuning: Every church space has its unique acoustics. I'll fine-tune your audio system to fit your environment perfectly, creating a captivating auditory experience for your congregation.

Empowerment: My aim is not just to optimize your sound system but to empower your team. You'll gain a deeper understanding of audio technology, enabling you to maintain and further improve your sound quality.
Limited Dates Available - Receive a Custom Quote
Because I'm committed to providing a truly personalized experience, I have limited dates available for on-site sessions. Let's work together to make your church's audio system a source of inspiration, connection, and spiritual growth.