A Complete Behringer x32 Course
To Upgrade Your Church Audio
In this Behringer X32 Course, I'll guide you through the five fundamentals that will help you go from overwhelmed to confident.
When I started as a volunteer audio engineer, I would get so frustrated when I had all systems turned on and no sound was coming out of the PA. When feedback occurred, I didn't fully understand the issue so it felt impossible to fix in the moment.
Since then, I've spent the last 15 years working with churches, both on staff as a production director and by training teams of volunteers.
I believe anyone can fully understand the basics of audio when they build from the ground up.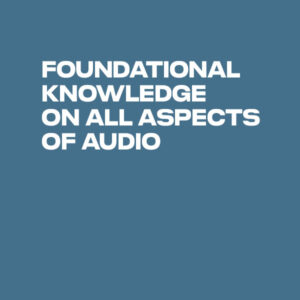 Foundational Knowledge on All Aspects of Audio
You will develop knowledge on topics like signal flow, gain structure, EQ, compression, and effects. We'll walk through the different types of equipment you'll be working with beyond the X32 and how they work together.
While you may be familiar with some of these concepts already, I'll encourage you to brush up on these skills that will be applied to any audio consoles in the future.
By having a solid understanding of these topics, you'll be better equipped to troubleshoot issues during a live event.
Configure & Operate Your Behringer X32
We'll walk through how to use each and every section of the Behringer X32 or Midas M32. You'll gain a deeper understanding of the console's various functions and capabilities.
By the end of the course, you'll be able to set up your board in an optimal way to support the speakers you're working with and a successful online stream.
The equipment you're working with affects the console's function and, by having a deeper reference of all the features of the X32, you'll be able to develop a faster and stronger mix every time.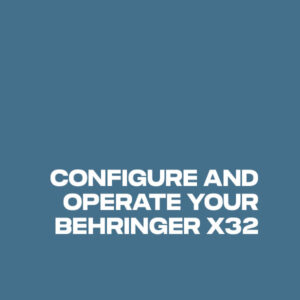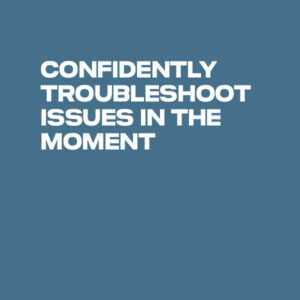 Confidently Troubleshoot Issues in the Moment
In moments where issues appear, you have to diagnose the issue quickly without further interruption. It can be easy to feel like you've caused this distraction or aren't handling it well.
I'll guide you through what I look for when something like this happens during a mix.
Since you will have built up knowledge on how the primary concepts combine and create audio, you will be able to confidently make split second decisions to diagnose and troubleshoot the problem.
Prevent Feedback and Know How to Fix It
Feedback occurs when the sound from the speakers is picked up by the microphones and then amplified again, creating a loop of sound that can quickly become loud and disrupting to the audience.
We can't avoid feedback altogether but we can work to anticipate and prevent feedback from happening. 
In the Behringer X32 course, we'll walk through EQ, compression & microphone placement. I'll also talk about tools that can help so that you can stop worrying and get back to the creative elements of mixing.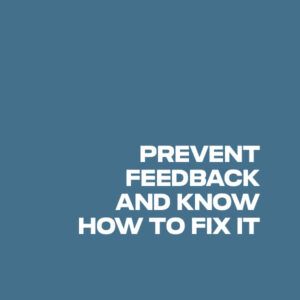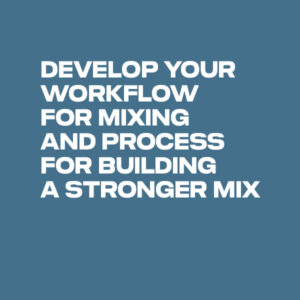 Develop Your Workflow for Mixing
Having a baseline console flow that works for you will make you react faster in the moment. Mixing will be more enjoyable when you can quickly reference where everything is located.
Follow along as we create a brand new mix from scratch by starting with a blank scene. 
Listen for the details in the music and build the mix on the X32 and I will talk through my choices as I go. Exploring this section of the course, and even re-watching it over time will help you develop an internal decision-making process when you are mixing live.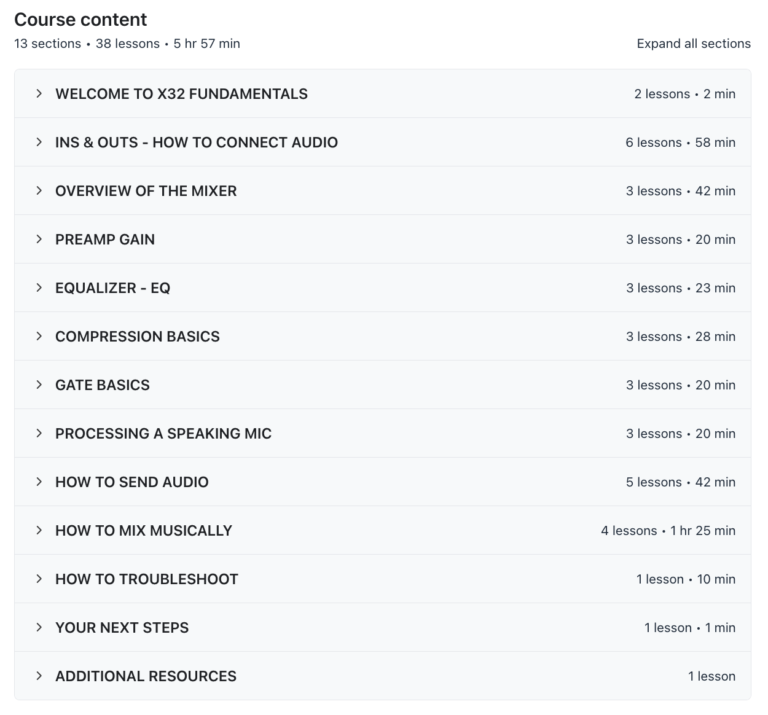 5 Bonuses Included for You:
🎚️ An engaged audio community to connect together, get feedback, and resources.
🎚️ Blank Scene with system processing for a quick start option
🎚️ My console layout scene as a great starting place
🎚️ Gate Cheat Sheet to print or save to your phone
🎚️ Compression Cheat Sheet for quick reference