Hello there! My name is Drew Brashler and in this blog post, I'm going to be talking to you all about the Behringer Flow 8. If you're brand new to my blog, know that I am all about helping you feel more confident in your production gear no matter where you're starting from. So let's go ahead and dive in!
Introducing the Behringer Flow 8 Mixer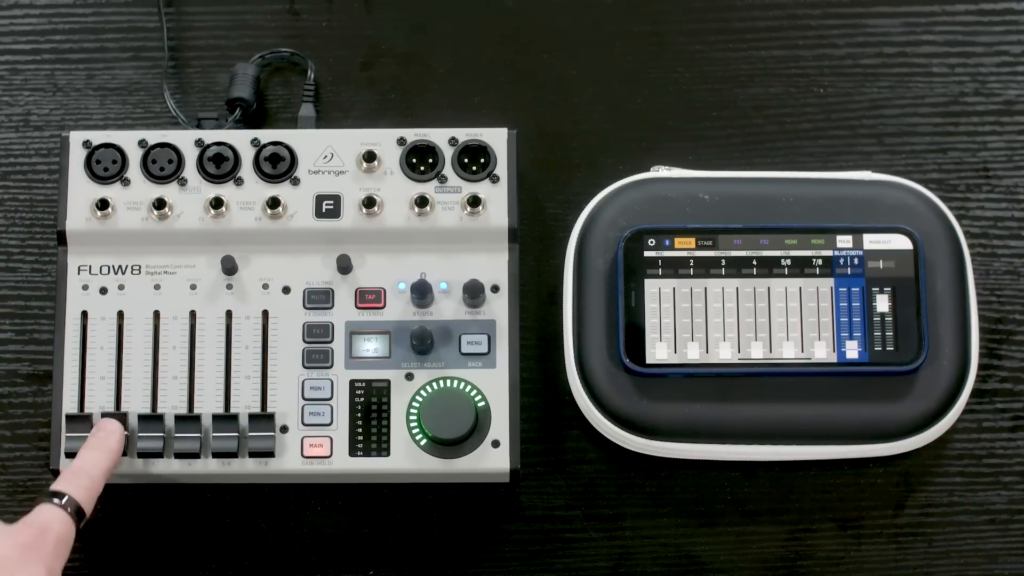 The Behringer Flow 8 is a relatively new mixer from Behringer that offers a wide range of features and options for both professional and amateur audio enthusiasts. This Bluetooth-controlled mixer allows you to use your phone, tablet, or computer to play audio directly into the console and even control the mixer with your device.
Some main features of the Behringer Flow 8 include:
Bluetooth control with your phone, tablet, or computer
6 channels with individual faders
Phantom power on channels 1 and 2
TRS combo jacks on channels 3 and 4
Stereo inputs on channels 5 & 6 and 7 & 8
USB connection for multi-track recording and playback
Effects section with reverb and delay presets
Monitor outputs with EQ and limiter adjustments
Snapshot feature for instant recall of settings
Footswitch connection for hands-free operation
Now let's dive deeper into the details of the mixer's capabilities and functions.
Channels and Inputs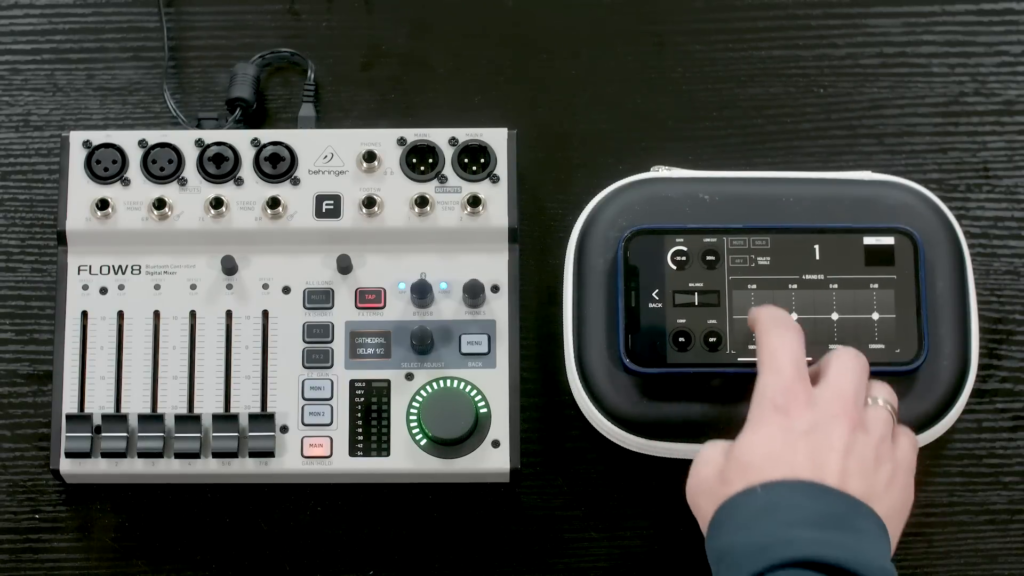 The Flow 8 features six channels, with channels 1 and 2 offering phantom power for condenser microphones using the 48V button. Channels 3 and 4 have TRS combo jacks, allowing for both XLR and TRS connections. If you need phantom power for channels 3 and 4, you will need an external phantom power source. Check out Behringer's PS400 external phantom power device here.
For stereo inputs, channels 5 & 6 and 7 & 8 can be used, with the right input serving as a high impedance input for acoustic instruments like guitars and basses. If you have a mono source, simply plug it into the left input.
Bluetooth and USB Connectivity
The Flow 8 supports Bluetooth audio input and USB audio playback, with separate volume controls for each. The USB connection on the back of the board allows for multi-track recording and playback of up to four channels. This means you can record your live performances or stream audio from your computer while playing back audio from your phone or another device.
Effects and Monitors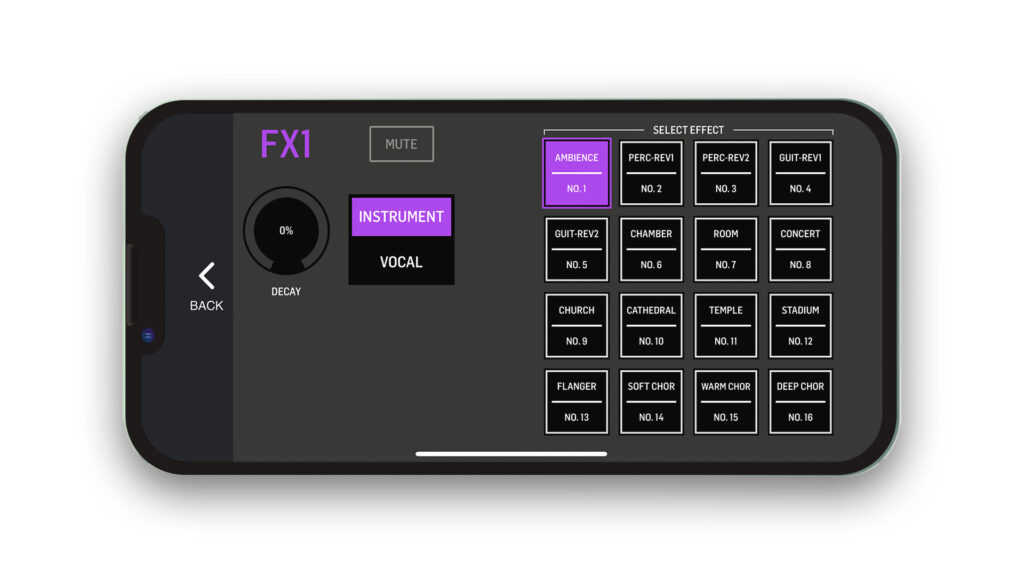 The Behringer Flow 8 comes with an Effects section that includes 16 reverb presets and various time-based effects like echoes, delays, flangers, and choruses. A mute button allows you to quickly mute or unmute the effects depending on your needs.
The mixer also has two monitor outputs available. You can link the monitors for stereo output or use them as separate mono outputs. You can also configure the headphone jack to monitor your mix or your mains, making the Flow 8 a versatile solution for both live and studio applications.
EQ, Limiter, and Snapshot Features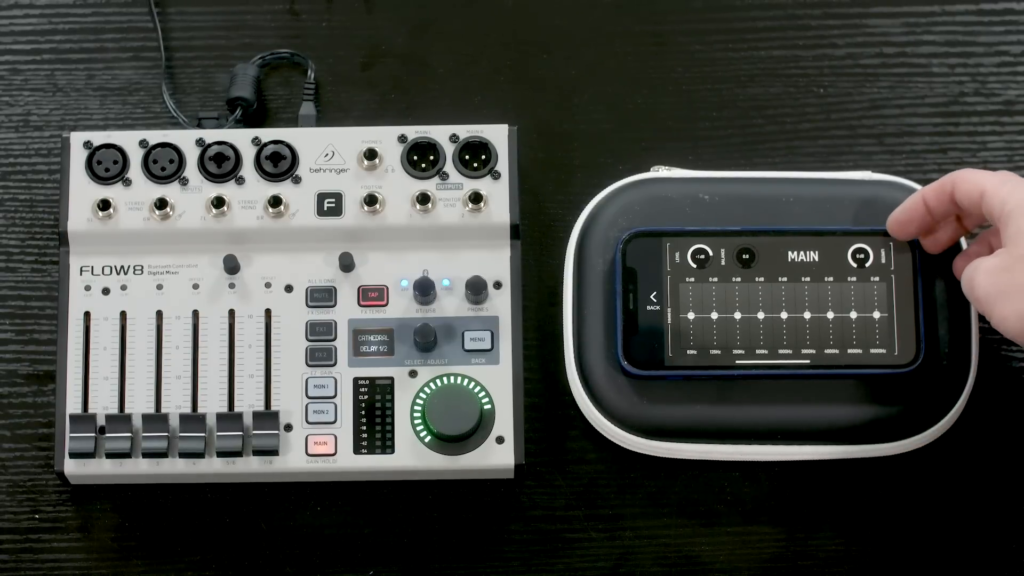 Each channel on the Flow 8 has a 4-band fully parametric EQ, allowing for precise control over your audio sources. Additionally, the main and monitor outputs have a 9-band parametric EQ and a limiter for further control and protection of your audio.
One unique feature of the Flow 8 is its snapshot functionality. This allows you to save and recall settings instantly, making it easier to switch between songs or setups during a performance. The footswitch connection allows for hands-free operation, making it even easier to switch between snapshots or mute and unmute effects on the fly.
Potential Applications and Uses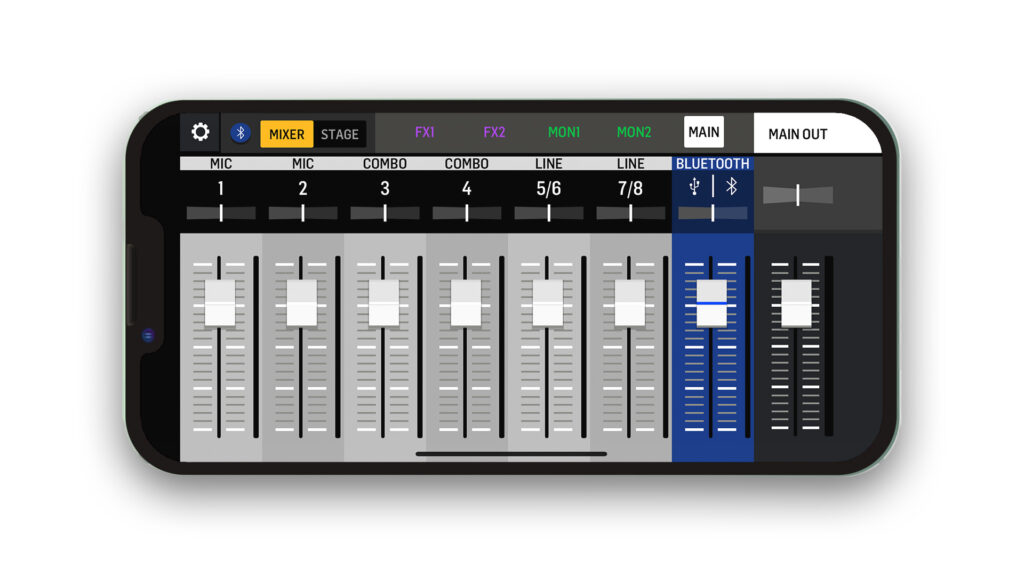 The versatility of the Behringer Flow 8 makes it an excellent choice for a wide range of applications, such as:
System tuning: Use the Flow 8 with RTA mics and SMART software to tune your PA system, with the USB connection providing multi-channel audio routing options.
Small church or youth group: A simple setup with a few wireless microphones and music playback can benefit from the Flow 8's ease of use, making it an excellent choice for these settings.
Gigging musician: Traveling with a small band or performing solo, the Flow 8 provides excellent control over your mix and a wealth of features. Plug in your instruments or microphones, use the effects presets, and even record your live shows with the multi-track USB recording feature.