NEW! Channel Library Download for the Behringer Wing.
It is my mission to create resources and training that help you gain confidence in your audio gear. 
Behringer recently released show control and channel library for the WING audio console and I created my most comprehensive channel library to give you a smooth and balanced mix without the fuss.
Gain confidence in your Behringer X32.
Join my email list to get my routing worksheet for free right away and you can expect helpful tips & tricks delivered to your inbox weekly.
BEHRINGER X32 CONSOLE GUIDES
I often field questions asking for advice on a wide range of topics in the audio and production world. Just like you, I'm still figuring it all out but here are some guides that cover what I've learned over the years.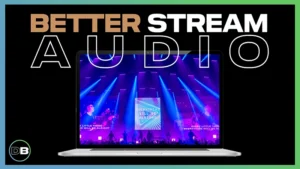 A guide to clearer and more consistent streaming audio for online broadcast.