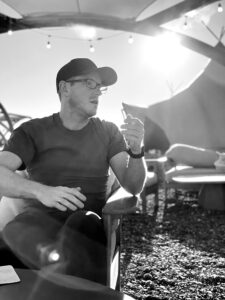 If you have spent any time around my YouTube channel, you'll notice that I love sharing my production knowledge. I always aim to be mindful of helping those around me and I try to give as much info away for free as I possibly can.
Often, I receive messages with very specific questions that can only be answered through a 1:1 session. If you'd like to set one up, I'll be happy to meet with you online or travel in person to work with your team.
---
Sessions are $200 for one hour.
Some topics you might want to discuss include:
Mixing techniques & training (available as a one-time session or ongoing month to month coaching)
Audio infrastructure
Wireless RF coordination
Microphone suggestions
Troubleshooting an issue
Creating a custom scene
In-person consults start at $2,000. Based on travel and number of days needed.
Most often, churches bring me out to:
Train their entire volunteer team & staff on mixing from the start
Make and implement plans for room upgrades.
Setting up their board from scratch.
Contact me at the form below with details of how I can help!
I'd love to talk with you!
If you are interested in a collaboration, have a request for partnerships, video content, or podcast scheduling, please fill out the form below and let's chat.